pierce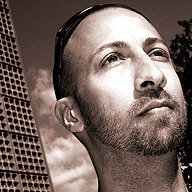 pierce bei RauteMusik
Öffentliche Profile
pierce, TechHouse Resident DJ bei RauteMusik.FM, 44 Jahre aus cologne
Lade...
Profil
RauteMusik.FM Funktion

TechHouse Resident DJ

Geburtstag

05.02.1976 (44)
Über pierce
Selbstbeschreibung

1993 - the year to start his passion for electronic music. It has been quite some years of experience and permanent development from his musical roots like Relief, Cajual, Dancemania or even Axis Records since then. Nowadays PIERCE is already an old stager in the music biz with an age above the magic 30.

In 2004 he started his weekly radioshow MEDICSTATION every saturday night primetime 20-22h CET with his studiopartner MARKUS WESEN, resulting in a growing number of fans from germany, switzerland or the uk hailing for the weekend warmup with regular guest djs like Jonathan Ulysses, Marc Romboy, Martinez, Sharam Jey or Linus Loves, just to name a few.

In 2005 ACID.CONDENSER was released - his first mix compilation on MOLECULAR FUNK GUERILLA, the official comingup label of FORCE INC. MUSIC WORKS where already artists like TONKA or IAN POOLEY once started their career. Containing tracks by artists like Thomas Schumacher, Rob Acid or Air Liquide, he once more stated his soft spot for the good old Roland Machine.

2006/2007 were the years for reminescence of lost qualities. After a 10 years break and his last EP on POLIMORF Records in 1997, it felt like the time to hit international decks again. The impact he created with about 15 releases and remixes in 2007 alone with EPs for BluFin Records, Yellow Tail, BeatModul Records or Marc Romboy's new imprint eTools, as well as remixes for artists like John Acquaviva, Lützenkirchen, Andreas Henneberg, Turntablehoshis, Lissat & Voltaxx, Superlounge and many more was tremendous. Impressed by the reputation other artists like Jussi-Pekka, Robert Babicz, Joachim Spieth or Karri O. joined forces and delivered remixes for him.

Beside his longterm residencies at his base town cologne / germany, PIERCE started to play events worldwide like London, Berlin, Vienna, Paris, Detroit or Miami at WMC 08 with a huge impact on these venues leading to a quite packed international dj calender.

2008 new collaborations were made. The first EP CUVEE / BOUQUET on MBF (My Best Friend) in march 08 (with the followup BLANC DE BLANC / NOIR july 21), followed by tons of remixes for artists like MINILOGUE on TRAUM Schallplatten, ANDREA DORIA, and many more as well as further EP's such as SWOOSH together with PHUNKLARIQUE which became a very successful record (top10 position for several weeks in german clubcharts).

In august & september 2008 more remixes appeared for BUTCH on TRAPEZ Ltd. or for MOGUAI & ZENKER on BLUFIN. Under the new alias S.C.A.L. the 2nd EP by PIERCE & TWIRDY also hit the shelves including a tremendous Gorge & Nick Curly remix. When it's about music, this guy is a workaholic - either to be found behind the decks or in his studio. The life of not just a DJ, but a musician driven by pure passion.

DISCOGRAPHY:

2005:
VA - ACID.CONDENSER.2005 // Molecular Funk Guerilla

2007:
LISSAT & VOLTAXX - YOUNG & BEAUTIFUL incl. PIERCE rmx // Scream&Shout
PIERCE - DAS GROSSE KLICK / RECREATE incl. Jussi-Pekka Remix // BluFin
PIERCE - FALSE PROPHECY incl. Karri O. Remix // BeatModul Munich
ACQUAVIVA vs. LÜTZENKIRCHEN - SATELLITE (incl. PIERCE rmx) // BluFin
PIERCE & WESEN - IRR GEFÜHL / WIR GEFÜHL (incl. J. Spieth Rmx) // BluFin
PIERCE & TWIRDY - CUABA (incl. Robert Babicz Rmx) // Yellow Tail Rec.
PIERCE & JERL - MINOU / CHAMELEON // eTools
HELDEN DER REVOLUTION - I'M HERE (incl. PIERCE rmx) // Nasty Wax
ANDREAS HENNEBERG - WATERS (incl. PIERCE rmx) // Piemont Rec.
SUPERLOUNGE - GHOST (incl. PIERCE & WESEN rmx) // Restart Rec.
C. PADURARU - BEATPORT (incl. PIERCE & WESEN rmx) // Disko Massaka

2008:
TURNTABLEHOSHIS - BLOND SKINNY BIOROBOT (incl. PIERCE rmx) // Farbton
PIERCE & JERL - CUVÉE / BOUQUET // MBF (My Best Friend)
ANDREA DORIA - MAINBOARD (incl. PIERCE rmx) // BluFin Rec.
MINILOGUE - SPACE (incl. PIERCE rmx) // TRAUM Schallplatten
PHUNKLARIQUE / PIERCE - SWOOSH // Yellow Tail
PIERCE & JERL - BLANC DE BLANC / NOIRS // MBF My Best Friend
MOGUAI & ZENKER - DIAMOND BACK (incl. PIERCE rmx) // BluFin Rec.
BUTCH - EARTH (incl. 823 rmx) // TRAPEZ LTD.
S.C.A.L. aka PIERCE & TWIRDY - SLEEPER / TECHNO IS NOT WHAT IT SEEMS (incl. NICK CURLY rmx) // Yellow Tail
ILARIO NAPLES - PLAY THE MUSIC (incl. PIERCE rmx) // MASCHINE REC.

coming up soon:
ANT DROIDZ - MICHAEL KNIGHT (incl. PIERCE rmx) // Omicron Barcelona
S.C.A.L. aka PIERCE & TWIRDY - SLEEPER / TECHNO IS NOT WHAT IT SEEMS (incl. NICK CURLY rmx) // Yellow Tail
RILEY REINHOLD - KLAUS Remixes (incl. PIERCE rmx) // MBF Ltd.
L-EX - CUTOFF (incl. PIERCE RMX) // Kickit Rec.