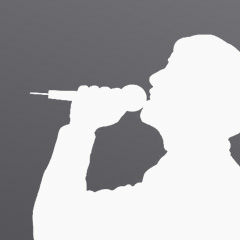 Red Hot Chili Peppers
Die Red Hot Chili Peppers sind eine Funk- und Alternative-Rockband aus Kalifornien.
Ihre Erfolgsgeschichte begann als sich die Schulfreunde dazu entschlossen gemeinsam im "Rhythm-Lounge"-Club in Los Angeles aufzutreten. Zu dem Zeitpunkt hieß die Band jedoch noch "Tony Flow and the Miraculously Majestic Masters of Mayhem". Ihr exotisches Zusammenspiel von Rap Rock, Funk und Punk (= Crossover) überraschte die Zuschauer so, dass die Band wieder gebucht wurde. Kurz darauf entstand der Name Red Hot Chili Peppers. Der Name lässt sich aus klassischen amerikanischen Jass-Bandnamen ableiten, in denen oft Elemente wie "Red Hot" oder "Chili" auftauchten. Bereits im August 1984 erschien das Debütalbum "The Red Hot Chili Peppers".
Sowohl Kiedis als auch Slovak (Gründungsmitglied) waren heroinabhängig. Slovak starb an einer Überdosis, woraufhin Kiedis sich eine Auszeit nahm und eine Entzugsklinik besuchte. Danach raffte sich die Band wieder zusammen.
Der finanzielle Durchbruch gelang den Red Hot Chili Peppers mit dem Album "Mother's Milk", welches in den Vereinigten Staaten Gold-Status erreichte. Im Mainstream-Bereich gelang selbiges dann schließlich mit "Blood Sugar Sex Magik".
Anthony Kidies veröffentlichte eine Autobiografie in der er die Vergangenheit um die Exzesse beleuchtet.
Nach mehreren Wechseln der Bandmitglieder aufgrund von Unstimmigkeiten ist die aktuelle Besetzung Anthony Kiedis, Michael Balzary, Chad Smith und Josh Klinghoffer.
Im Herbst 2011 wurde das neue Album "I'm With You" veröffentlicht, dass bereits kurze Zeit später an der Spitze der Charts stand.