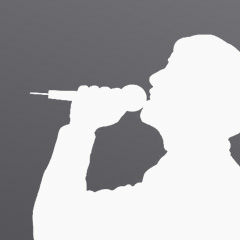 Ne-Yo
Shaffer Chimere Smith, besser bekannt unter seinem Künstlernamen Ne-Yo, ist ein amerikanischer R&B Sänger, Schauspieler, Songwriter und Tänzer.
In seinen Anfangsjahren arbeitete er hauptsächlich als Songwriter für bekannte Künstler wie 50 Cent und Jamie Foxx.
2005 veröffentlichte Ne-Yo seine erste Debütsingle "Stay" . Sein erfolgreichstes Studioalbum "Gentleman of the year" hielt sich 56 Wochen in den englischen Charts auf Platz 2. Insgesamt produzierte er 5 Studioalben.</p>
<p>Über seine Karriere als Sänger hinaus, hat er auch einige Erfolge mit seinen schauspielerischen Leistung zu verzeichnen wie zum Beispiel 2006 in "Save the Last Dance 2" oder 2011 in "CSI: NY" (1 Folge, Staffel 7, Episode 14).