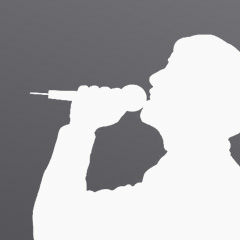 Green Day
"Green Day" ist eine Punk-Rock-Band, die sich 1987 als Schulband unter dem Namen "Sweet Children" gründete. Die Schulkameraden Billie Joe Armstrong und Mike sind die Gründungsmitglieder. Der jetzige Schlagzeuger Tré Cool ist der Ersatz für den ersten Schlagzeuger Al Sobrante, der sich mehr für seine Familie da sein wollte und die Band verließ.
Insgesamt veröffentlichte die Band 11 Studioalben. Ihr drittes Album "Dookie", welches 1994 veröffentlich wurde, brachte der Band den internationalen Durchbruch und den verhofften Erfolg. Allein in den USA verkaufte es sich mehr als 10 Millionen Mal.
1995 gewann die Band einen Grammy für "Best Alternative Music Album", waren jedoch sogar für 3 nominiert worden.
Nach dem erscheinen ihres Albums "Warning" im Jahr 2000, folgte ein Stilwechsel, zur reinen Rockband.
Das Album "21st Century Breakdown" brauchte nicht mal eine Woche um in den deutschen Album-Charts auf Platz eins zu landen
Neben ihrem Interesse an der Musik versuchen sie ihren Status auch zu nutzen, um zu helfen. So nahmen sie nach dem Hurrikan Katrina das "kids "Cover The Saints Are Coming" auf.
Neben vielen weiteren Auszeichnungen gewannen sie 2011 mit ihrem "American Idiot: The Original Broadway Cast Recording" einen Grammy in der Kategorie "Bestes Musical-Show-Album".
Insgesamt haben sie ca. 65 Millionen Tonträger verkauft (Stand 2009)
Ein weiterer beeindruckender Aspekt der Rockband ist, dass sie aufgrund der Versagerängste von Billie Joe Armstrong, alle zusammen eine Therapie durchzogen, in der sie sich gegenseitig von ihren Ängsten Zweifeln erzählten. Dieser Zusammenhalt macht die Mentalität der Band aus.
Ein Musikprojekt von...
Ähnliche Künstler