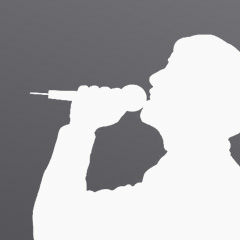 Foo Fighters
Foo Fighters (engl.: 'Foo' = Bezeichnung für unbekannte Flugobjekte im Zweiten Weltkrieg) ist eine amerikanische Rockband.
Am 5. April 1994 endet mit dem Selbstmord von Kurt Cobain das Kapitel Nirvana und somit auch Dave Grohls Karriere als Schlagzeuger der Band.
Nach dem Ende des legendären Trios startet Grohl jedoch sein neues Projekt. Bereits neun Monate nach Kurts Tod gründet er die Foo Fighters. Anfangs stand die Band noch im Vergleich mit Nirvana's Grunge-Sound, die diese nur vereinzelt aufnahm. Sie verstanden sich eher als klassische Rockband.
1997 kommt mit "The Colour And The Shape" ihr Durchbruch. Die Foo Fighters werden endgültig als eigenständige Band anerkannt.