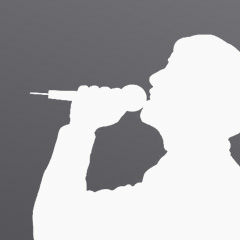 Flo Rida
Flo Rida, der am 17. September 1979 in Opa-locka in Florida geboren ist und mit richtigem Name Tramar Dillard heißt, ist ein US-amerikanischer Rapper.
Sein Künstlername entstand durch die Verbindung seines Heimatstaates Florida und "Low Rider".
Mit seiner ersten Hip-Hop-Band "groundhoggz" versprach er sich zunächst durch Auftritte als Vorgruppe andere Band und Sänger.
Nachdem er seinen Beitrag zu DJ Khaleds Album "We the Best" "Bitch I'm From Dade County" leistete, konnte er zum ersten mal auf sich aufmerksam machen.
Seine erste eigene Single "Birthday", die er mit Rock Ross aufnahm, konnte er direkt danach veröffentlichen.
Sein erster weltweiter Erfolg brachte ihm seine Single "Low" (mit Unterstützung von T-Pain), welche mit 470.000 Downloads in einer Woche einen Rekord aufstellte. Denn schließlich war dieses Lied auch gleichzeitig der Soundtrack zu "Step Up to the Streets", der 2008 in die Kinos kam.
Im gleichen Jahr erschien auch sein Debütalbum "Mail on Sunday". Insgesamt produzierte Flo Rida bis 2012 vier Studioalben.
Über seine solo Erfolge hinaus, hat Flo Rida auch mit vielen anderen Künstlern zusammen gearbeitet wie zum Beispiel mit Kesha (Right Round).
Darüber hinaus performte er mit Jennifer Lopez bei American Idol.
Für seine Single "Good Feeling" gewann er 2012 zwei mal Platin.