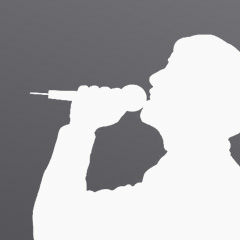 Depeche Mode
Depeche Mode ist als eine Synthie-Pop-Gruppe, eine der erfolgreichsten Bands der Welt.
die 1980 gegründete Band verkaufte weltweit über 100 Millionen Tonträger.
Nachdem die Gründungsmitglieder Vince Clarke und Andrew Fletcher einige Bandnamen und wechselnden Bandmitgliedern ausprobiert hatten, gründete sich 1980 Depeche Mode. Die erste Single "Dreaming of Me" unter dem Plattenlabel Mute Records 1981. Im selben Jahr veröffentlichten sie ihr erstes Studio Album "Speak and Spell", welches in England zu dem gewünschten kommerziellen Erfolg führte.
Danach fanden einige Mitgliederwechsel statt, sodass auch ihr Musikstil davon beeinflusst wurde. So wurde zum Beispiel der Bariton von Gores zum Markenzeichen der Band.
Durch die Arbeit an der Single "A Question of Time" begann die Zusammenarbeit mit dem niederländischen Künstler Anton Corbijn, der Musikvideos, Cover, Bühnenbilder und Schriftbilder für die Band entwarf, wodurch er das Erscheinungsbild deutlich beeinflusste.
Nach ihrem weltweiten Erfolg mit Welttournee verfiel die Band in eine Krise, die sich durch einen Suizidversuch und Drogenabhängigkeit äußerte. Doch die Band hielt weiter zusammen, sodass sie 1997 ein weiteres Album veröffentlichten.
Nach einer weiteren Pause, in der sich die Künstler mit Soloprojekten beschäftigten, erschien 2004 eine Sammlung an Remixen.
Insgesamt veröffentlichten sie 13 Studio Alben. Ihr aktuellstes Album "Delta Machine" erschien 2013 und schaffte mit 142.000 Exemplaren in einer Woche, den erfolgreichsten Verkaufsstart in Deutschland.