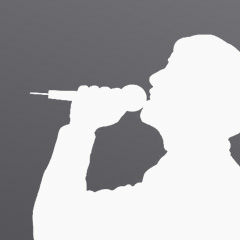 Crystal Lake
Crystal Lake, formed of Alex Moerman & Paul Gorbulski, is a Hard Dance act whose music is a mixture of Hardstyle, HandsUp, Trance and Happy Hardcore.
With Over 20 hit singles, countless live shows, millions of YouTube views, and collaborations with many artists, including: Beth, Mirami, A Friend In London, R.I.O, DJ Manian, Republica, Rednex, and ItaloBrothers, Paul & Alex have managed to establish themselves as one of the top dance acts in Europe.
Crystal Nation, their podcast radio show, has gained popularity around the world, with over 30,000 listeners through over 15 radio stations each month.
Crystal Lake was founded on Friday the 13th 1999, and within two years had released two of the biggest club anthems ever heard in the Israeli dance scene – 'Tutim' & 'Jessica'. The two tracks were a huge success both on dance-floors and radio stations around the country, and two years later went global.
In 2010 the duo signed with Zooland Records and released major dance anthems such as 'Your Style', 'Handzup Motherfuckers', 'New Tomorrow', and 'Dear God'.
In December 2013 Crystal Lake launched their very own record label - HUMF Music!
In the beginning of 2014 Crystal Lake signed to 'Hard With Style' records, a label owned by the #1 Hardstyle DJ in the world – Headhunetrz.
The trademark and slogan "Handzup Motherfuckers" has become their way of life and the key to their musical success. So hold on tight, and crank up the volume- "HANDZUP MOTHERFUCKERS!"