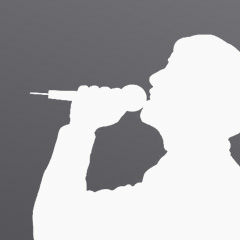 Andrew Spencer
Andrew Spencer, erfolgreicher DJ und Produzent aus Franken, tüftelte bereits als Kind am Videoschnittpult seines Vaters bis er damit schließlich eigene Mixtapes erstellen konnte.
Heute sieht man Andrew eher an professionellen DJ-Pulten. Mit Auftritten in der ganzen Republik, in Österreich, Polen, der Schweiz, Slovenien, Italien und Spanien gehört er zu DEN Export-Schlagern in Sachen tanzbarer Dance & House Musik mit Feingespür für die richtige Musikauswahl, technischer Qualität und anheizender Mikrofonarbeit!
Bereits mit Beginn seines 18. Lebensjahres sammelte Andrew Spencer Erfahrungen als Resident DJ - jetzt ist es Zeit, sein Gefühl für die Musik und vor allem das Publikum auch in neuen Locations - außerhalb seines heimatlichen süddeutschen Raumes - darzubieten. Einen Namen hatte er sich schnell gemacht. Seit 2002 ist er quer durch Deutschland unterwegs.
Ein sicherlich großer Schritt war für ihn 2004 der Start als Resident-DJ in einer der angesagtesten Großraumdiscotheken Deutschlands, dem FUNPARK Hagen, wo er bis Anfang 2010 fast jeden Samstagabend das FUN regelrecht zum Kochen brachte.
2005 - gemeinsam mit Pit Bailay produziert Andrew die erste eigene Single "I'm always here", eine Cover-Version der Titelmelodie zur weltweit bekannten TV-Serie Baywatch. Im mit treibenden House-Beats verpackten Re-Design des Titels verbucht er sowohl national als auch international Erfolge.
Als Andrew schließlich bei einem gemeinsamen Booking Gino Montesano (einer der Produzenten und DJ von Aquagen) kennen lernte, entschloss man sich sehr schnell dazu, auch musikalisch zusammen arbeiten zu wollen. Als erstes Ergebnis dieser Zusammenarbeit entstand in 2007, gemeinsam mit Pit, der Track 'Zombie' - an der auch Chico del Mar beteiligt war. Die Neuinterpretation des Cranberries Klassikers schaffte es rasch an die Spitze aller relevanten Dance-Charts und beanspruchte mehrere Wochen die Pole Position für sich - auch mit dem dazugehörigen Video in den VIVA Club Rotation Charts. Dieser Erfolg war natürlich auch dem Label 'Mental Madness' zu verdanken, bei dem er damit ein neues zu Hause gefunden hatte.
Inzwischen ist Andrew Spencer längst kein Unbekannter mehr. Nach 'Zombie' folgten weitere Hits wie "To Be With You", "I Need A Hero", "Here without You" (vs. Lazard), "Video Killed The Radio Star", "Stop Loving You", "Let's Rock" und zuletzt die Single "Zombie 2k10" mit denen er mehrmals bis an die Spitze der Dance Charts stürmte.
Die eigenen Andrew Spencer Produktionen füllen mittlerweile ein ganzes Album! Das Debüt mit dem Titel "In Your Head" wurde 2009 veröffentlicht.